Ronald Eissens and Suzette Bronkhorst
Ronald Eissens ☆ January 26, 1963 ✝ January 25, 2021
Suzette Bronkhorst ☆ October 22, 1958 ✝ October 8, 2021
May their memory be a blessing.
In Memoriam Ronald and Suzette
By: Brian Marcus
In life, you sometimes recognize the impact a friend and fellow traveller have had on your work, your experiences, and your thoughts and don't always get a chance to thank them... but when you lose them, you suddenly realize you really hadn't truly understood the depth of that impact. When they are no longer there, you blink a moment and internalize the loss and try to understand how to move forward without them. And you wonder if you thanked them enough, or truly recognized what they did.
Sometimes we don't see the giants, those looming large, who persisted and carried on - regardless of the slings and arrows. We don't fully appreciate the paths they blazed, the battles fought, or that we all benefitted from their work. And rarely do they get the recognition they deserve, as they don't always seek fame or celebrity, but instead they did the work.
They do the work because of a deep and abiding faith that they can improve things, and that faith carries not only them - but draws in others who are swept along... rough stones being tumbled in the stream and when polished, reflect the light of those giants. And hope they can continue the good fight when those giants fall.
In January we lost a giant. A man who, for decades, with patience and perseverance continued to dedicate his efforts to making the world better. His demeanor was kind but firm, guiding others towards understanding. And before he was gone, I thanked him for all he had done for me, and for us all.
His partner, who fought the good fight for so many years is another giant. A bit more feisty, a bit more blunt and direct... the combination of them as they pushed the limits, standing up to titans of industry and politics was a joy to behold. She has been someone who I admired, and loved to watch as her quick wit and insightful comments cut through the fog of bureaucracy and decorum to get to the truth.
Their push to get what was right was always what drove them. Their love for each other kept them together as they carried on.
They began a path that others now walk on, but who don't really know how much they owe to the efforts of both of these giants. I may have differed at times on details, but never on their underlying push to make things better.
I mourn her loss, as she made the choice today in the face of an unwinnable battle to leave us. But I also celebrate. I got a chance to tell both of them before their final passing just how much they meant to me - professionally and personally.
I'm sorry the restrictions of the past 2 years have meant we couldn't see each other in person, but I think back on almost two decades of shared experiences and only wish there had been even more.
Most of you won't know them, or recognize their names. I assure you, their work made your life better, and they asked the questions and demanded the answers before so many others even knew what to ask. And they spoke truth to power.
Ronald Eissens and Suzette Bronkhorst
May they both be a blessing to all who knew them, and may their lives and their dedication serve as a model for us all.
Much love to both of them, and may those who mourn them find comfort in knowing that their lives - in all they did - mattered. To us all.
Eulogy for Suzette
By: Jaqueline Lampe
Since the early nineties, Suzette and Ronald worked in an international environment. They had been able to turn long standing working relationships into well nurtured friendships.
Especially Suzette was good in nurturing her friends with her messages, her postings on Facebook and her dinners at home, if one was in the neighbourhood. She had friends from all over the world. And these friends were a big support to her in her last months: she was surrounded, physically and virtually, almost 24/7.
Suzette was an active user of Facebook. In the 'Suzies path to recovery Facebook group' she shared her battle with transparency and courage. She wanted to live so much, and fought every hurdle. Unfortunately 'she lost the battle with cancer', using her own words in her last message…
This funeral can only do right to Suzette if these international friends are present. Therefore, we would like to engage these friends by quoting their messages which are all very touching.
Suzette was a wonderful person and a friend. A good friend and loved by so many. I have many fond memories of this amazing woman. The one that stands out to me was from a conference on online hate held in Paris. Suzette passionately argued for her position, which differed from those of us from the US, but she did so with great cheer and without any rancour. But her gift was to recognize that all of us had the same goal, and she, with surgical precision, identified where we all could agree, and thus what we all should do. She was a model of how to oppose hate effectively.
Suzette was an absolute warrior and incredibly inspiring in both her work and fierceness. She had attitude.
If you were discussing with Suzette and she didn't agree with something you said, you'd know. In no uncertain terms. She didn't spare anyone if she thought your point was unjust. I think that is a great quality to have. A fierce woman with a kind heart.
I admired Suzette, not least in how she fearlessly tackled many of the social media companies. A fond memory in San Francisco with likes of Twitter ceo Jack Dorsey, at Twitter HQ, when she was not afraid to speak her mind.
A fierce fighter, outspoken activist, one of the bravest persons, an amazing person with such fortitude, a fighter to the end. I admired her integrity greatly. Her resolve and rigour, in fighting hate and racism, antisemitism and islamophobia, will be missed.
Suzette and Ronald were at the World Conference against Racism in Durban in 2001 to take the antiracist agenda forward. But they found that their comrades and friends at that event were prepared to watch passively as antisemitism erupted and raged; they tolerated it, they kosherized it, they normalized it and they downplayed its significance. And they refused solidarity with their Jewish colleagues. Durban hurt Suzette and Ronald, it frightened them and it sharpened their understanding of racism and of antisemitism. Suzette's daddy, who she adored, was a survivor of Auschwitz. It's hard to be a daughter of a survivor but she did him proud.
Suzette, with her equally-wonderful life partner Ronald, built antiracist institutions in the Netherlands and their work culminated in the International Network Against Cyber Hate. It is a worldwide organisation "Bringing the Online In Line with Human Rights". They understood the internet early and they understood that it was a world in which we would have to defend the same values and norms that we defend in other spheres. Suzette and Ronald were both ahead of their time in understanding both the internet and the polarisation, while simultaneously representing the values of decency, consideration for others, an acknowledgment that every day was a new opportunity to learn something new, while also containing the responsibility to share wisdom and advice.
This time last year we were working together in the International Network Against Cyber Hate, which was moved from Spain to an online platform, due to the pandemic, and it seems almost impossible to believe both Suzette and Ronald will no longer be physically part of this work and their friends' lives. I had known both of them for twenty years, and they were very valued friends as well as irreplaceable colleagues in the global fight against racism, bigotry and discrimination. Their presence made every challenge easier and every contact was a pleasure.
The last Fb comment I got from her was to tell me that a meme I'd posted wasn't helpful and I wish there had been more time so we could have sat and tussled over it. Now I'll just have to give in without a fight and admit she was right.
Ronald and Suzette seemed made for each other. They loved each other, they worked together, they impacted the world together, they lived together, they were outside of every event with a cigarette, with the cool people, with the clever and the funny people. They were brilliant people. They were ordinary, modest and amazing. Two people who touched many lives and left the world a much better place than they found it. An inseparable couple, in life and in death. Ronald and Suzette were giants and I'm grateful they entered my life, and so sad they've left it too soon.
Both were very energetic and dedicated to their ideals and were vocal in their opinions. By their own measure, they were hugely successful. They did what was right, they did it well, and they made the world better. And they had a great time doing it. They spent their money on great food, great travel and doing what they wanted to do. Their legacy will remain for ever. Suzette and Ronald were amazing social activists who did what they did from their "kishkes". Rest in peace for a couple of activists who struggled bravely until the grave.
Lovely strong and vulnerable Suzette. You were very much loved by so many of us, and most deeply by your dear Ronald. Thank you for your energy and commitment, for being you. Your friendship, your passion and vibrancy, your sassiness, your dedication to fighting hate, will always be a positive force in our lives. We will remember you as a hero.
We will try to follow your example, and always fight for what is right. You two will always be in our hearts and be our inspiration. Have a safe journey dear Suzette. May your indomitable spirit soar to the cosmos where your love Ronald is waiting.
Dag dappere Suzette, ik ben blij dat ik je de laatste jaren goed heb leren kennen. Dapper, krachtig, uitgesproken, met een groot hart voor menselijkheid en rechtvaardigheid. Ik hoop dat je het met Ronald daarboven ook wat rechtvaardiger zult maken.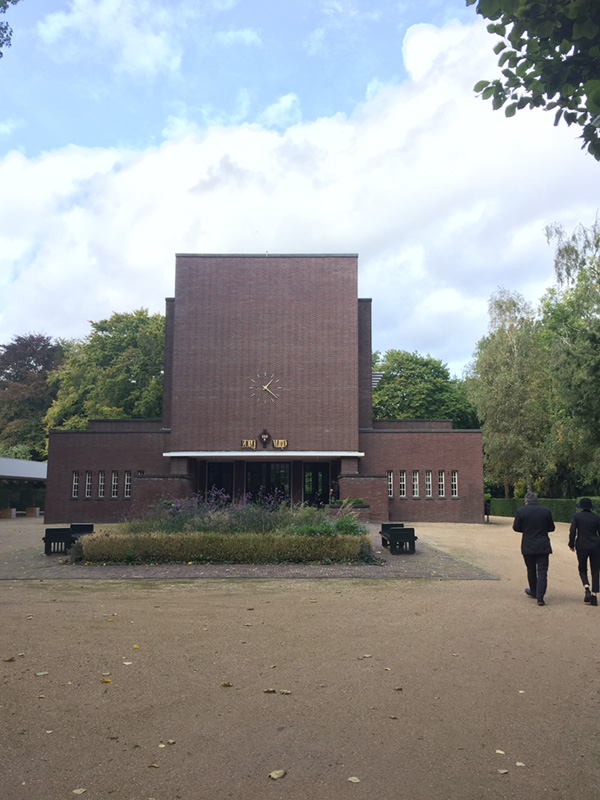 Cadat.nl: In Memoriam Ronald Eissens

Radar.nl: In Memoriam Ronald Eissens

Cidi.nl: In Memoriam Ronald Eissens

INACH.net: Sad news... In Memoriam Ronald Eissens

INACH.net: very sad news... In Memoriam Suzette Bronkhorst

Radar.nl: In Memoriam Suzette Bronkhorst

Jolie.nl: Het tijdperk Ronald & Suzette

Suzette Bronkhorst talks about her work (1 minute) (YouTube)

Suzette Bronkhorst - Tackling Cyber Hate (10 minutes) (YouTube)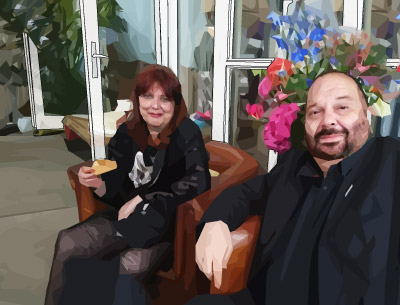 This website...
...is dedicated to Suzette Bronkhorst and Ronald Eissens, and their relentless, uncompromising battle against racism, discrimination, fascism, extremism and cyber hate. We will preserve their legacy and continue to give our best for a better world, a world of peace, hope and respect for all.